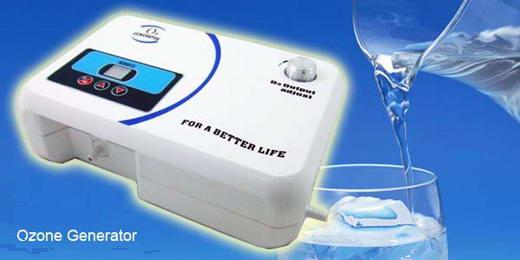 Why Does Ozone Kill Odors, Germs, and Pollutants?

Ozone is a highly reactive oxidant. The third atom is loosely attached and easily separates from the ozone molecule to combine
with other substances such as odors germs, pollutants and etc.


In air, or in a solution of water, ozone is capable of oxidizing most organic and inorganic compounds to inert oxides. Most toxic
environmental pollutants commonly found in water bodies can be effectively neutralized with ozone treatment. For example,
ozone treatment can assist with the removal heavy metals from water, including soluble organic-metal complexes. Ozone
oxidizes these metal salts to less toxic insoluble oxides, which precipitate out of solution allowing easily removal by conventional
filtration.
Now ozone is becoming widely used to oxidize odors such as Cooking Odors, Pet Odors, Garbage Odors, Cigarette Smoke
Odors, Mold and Mildew Odors in Basements, Fire Damage Odors, Water Damage Odors, etc. It reacts readily with any
chemical compound, both organic and inorganic, that is present in a reduced state. Therefore, ozone acts highly 'corrosive' to
any compound that can be oxidized.
Ozone generator is the most effective solution for water purification and food sterilization. Ozone generator products are being used with great success for breaking down contaminations in water, removing harmful pesticides, bacteria, and chemicals found on most fruits and vegetable as well as removing residual antibiotic and hormone in meats.
Ozone often forms in nature under conditions where O2 will not react. Ozone used in industry is measured in g/Nm³ or weight percent. The regime of applied concentrations ranges from 1 to 5 weight percent in air and from 6 to 13 weight percent in
oxygen.


It is a full-featured ozone generators for making ozonated water conveniently at your own home to remove chemical residue found on most meats, fruits and
vegetable or to disinfect anything that needs to be 100% bacteria and harmful substance free.
This ozone generator comes with 60 Minute Digital Timing and Constant On functions, which make it ideal for applications requiring different ozone output
levels. Unlike many home-use ozone generators, our Ozonator has an Output Adjusting Dial that regulates its ozone output from 100% to less than 40%, ideal
for working together with other

controllers like Redox

to control the water quality of a fish pond or an aquarium.
This ozone generator has an External Air Inlet dedicated for Air Dryer connection (provided). This air dryer not only removes moisture from the air, making the
generator suitable for operating in humid environment, but also raises its ozone output.
This ozone generator is highly effective in many different ozone applications.


O3 Ozonator - specification:



200mg/hr without connection to air dryer
500mg/hr with connection to air dryer

Ozone output: adjustable

Internal Air Pump Output: 1-2L/Min

Wattage: 10W

Timer: 60min ( every 5 min interval ) and constant ON function

Internal Air Pump Air Pressure: 17kpa

Ozone Generating Method: Corona Discharge (Ozone Tube)

Gas Resource: Ambient Air

Air inlet Dim:6.5mm

Outlet Dim: 6.5mm

Power Source: AC240V 50Hz or AC110V 60Hz

Body Size: 215mmX150mmX60mm

Net Weight: 800g

Power Cable: 1-1.5m in length

Case: Plastic injection molding
Accessories Included: 2 sets of hose & diffuser stone, 1 air dryer (200ml)
*Note:
The difference of Hertz will affect the output of air pump. Our standard products are for AC240V 50Hz or AC110V 60Hz countries. If your country is using AC240V 60Hz, or AC110V 50Hz, please contact us directly for products availability!
1. Highly efficient corona discharge ozone production technology with low power consumption (10W).
2. 60 min digital timer and "Constant On" function.
3. Adjustable ozone output.
4. Silent and vibration-free built in air pump.
5. Work together with 200 ml Air Dryer.
6. Comes with 2 sets of high quality air hoses and ceramic diffuser stones.
7. Free ozone application guide.
8. Compact and durable design.
9. Installation free, use instantly.
Air Dryer (200ml)- see above picture
Model Name: Silicone Air Dryer

Volume: 200 ml

Dimension of Outlet: 6mm

Air Inlet: 6mm
1. Can be repeatedly used after heated in a microwave or an oven.

2. Air filters at airlets are included.

3. Dark blue silica beads turn to a pink color when filled with moisture.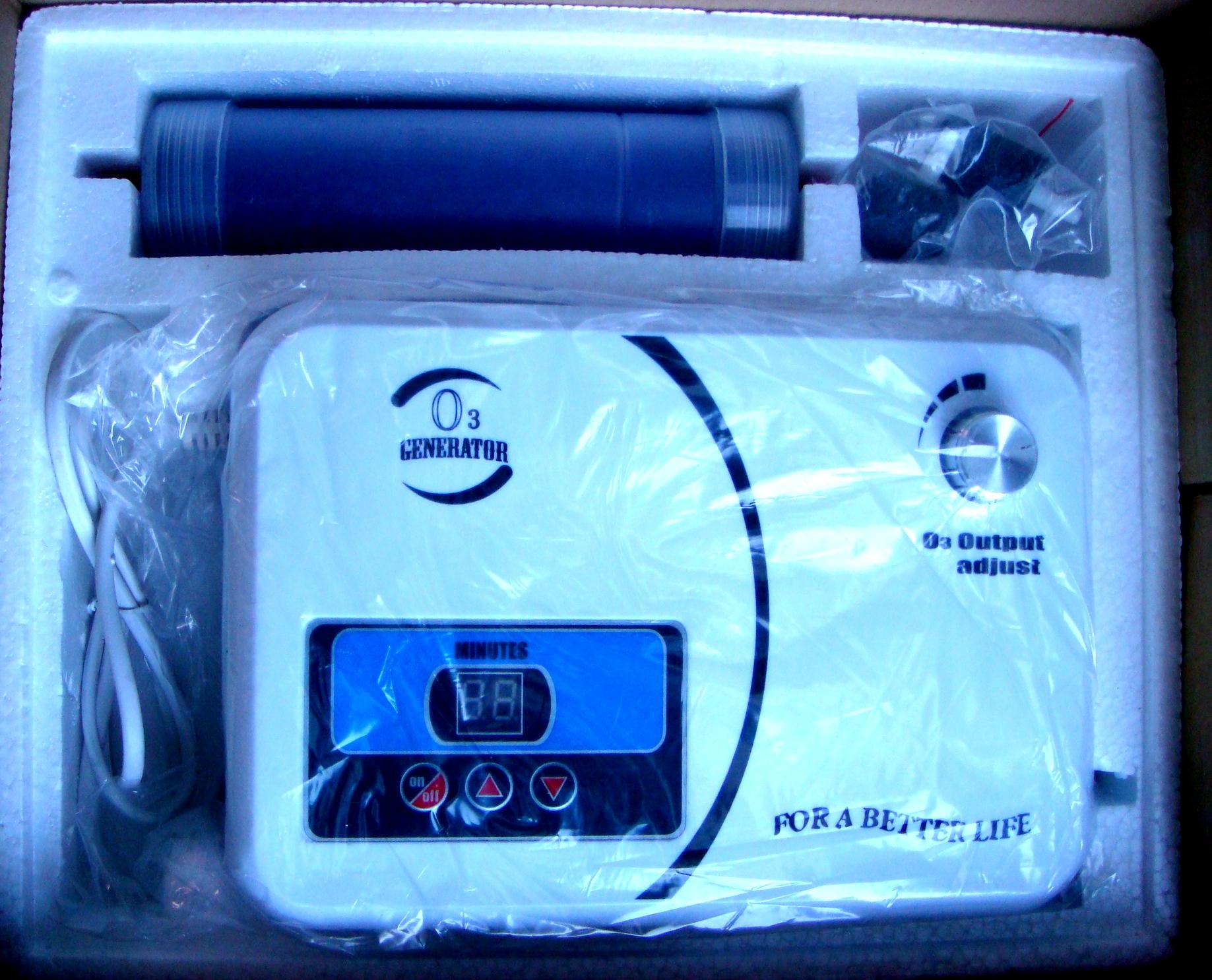 Ozonator O3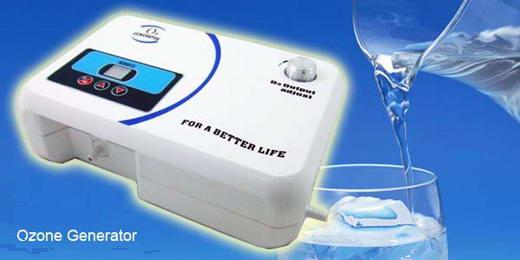 $ 350 AUD
Plus Postage: Within Australia Postage: $25.00AUD
(sent within 24hrs, after payment received/delivery within 5 business days)

International Postage: send request - pending destination country location
(sent within 24 hrs, after payment received/delivery within 14 business days)